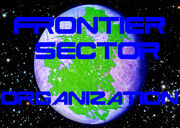 Cadres are planetary organizations of people who are all members of the same profession (except the Spacers who can be found throughout the Frontier). There are cadres of teachers, miners, public transportation operators, and so forth. These cadres are constantly battling the mega-corps for more credits, more benefits, and more control over their occupations. Sometimes a cadre is honest, sometimes not, but lately many of them have been studying the renewed militancy with which the mega-corps pursue their goals. Some of the more powerful cadres, such as the Synthfood Workers or the Brotherhood of Spacers, may resort to their own brand of militancy to resolve differences in the future. Star Law is monitoring cadres carefully at the present time.
References
Edit
Ad blocker interference detected!
Wikia is a free-to-use site that makes money from advertising. We have a modified experience for viewers using ad blockers

Wikia is not accessible if you've made further modifications. Remove the custom ad blocker rule(s) and the page will load as expected.