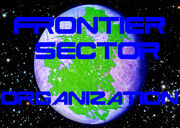 Cults spring up everywhere but usually fade within the year. Some are religious, some are social, others comprise outright fanatics who like to express themselves in bizarre ways. Of the hundreds of known cults throughout the Frontier, a few have emerged over the last few years that present a very real danger.[1]
Partial List of Cults
Edit
Notes and References
Edit
Ad blocker interference detected!
Wikia is a free-to-use site that makes money from advertising. We have a modified experience for viewers using ad blockers

Wikia is not accessible if you've made further modifications. Remove the custom ad blocker rule(s) and the page will load as expected.