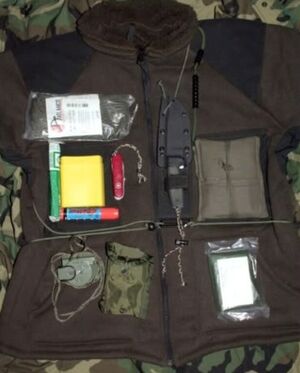 The Standard Equipment Pack contains many useful items but dose not include any weapons other then a single doze grenade. A Standard Equipment Pack costs 150 Credits,[1] and only weighs 1kg.
This pack contains the following:
Most of the items of the Standard Equipment Pack are included in Emergency Survival Packs.
Notes & References
Edit
↑

The 250 Cr mentioned in Alpha Dawn Expanded Rulebook pp. 4 is incorrect. (Source: Dragon Magazine #85 "Star Questions")
Ad blocker interference detected!
Wikia is a free-to-use site that makes money from advertising. We have a modified experience for viewers using ad blockers

Wikia is not accessible if you've made further modifications. Remove the custom ad blocker rule(s) and the page will load as expected.